Nouvelle
Why you should trust professional hair product brands more
The answer seems pretty obvious. But still, too many people out there keep buying cheap drugstore shampoo instead of relying on professional hair care product brands. This is why HSA Nouvelle wants to set the record straight and tell you all the reasons why we are the best brand for your hairdressing salon.
How come people are more likely to buy hair shampoo and conditioner at the drugstore and get their hairdos done not necessarily by professionals? Don't you – my hairdresser friend – think it's odd?
Maybe this has to do with many different factors we can't even imagine, but MAYBE it's also because YOU don't educate your clientele appropriately… Am I wrong? Are you setting a good example for your customers? I am going to trust you on this.
Either way, you should know that there's a brand of professional hair care products that can help you become a quality hairdresser. Yes, it's HSA Nouvelle!


Professional hair product brands are always better. Period.
HSA Nouvelle is a professional hair care product brand that confirms how professional lines are always better than cheap products. We are the definition of quality and well-thought solutions for all the hair salons around the world.
Let's see in more detail why:
Our wide range of lines is the best option to keep your customers' hair in health, especially if damaged or color-treated. In fact, in our catalog, you will find professional hair care products of our own brand which have been developed in the utmost respect of every hair and scalp type – unlike generic brands.
We are constantly keeping track of new hair trends to respond to your salon's specific needs. In fact, we always update our lines to include the best solutions for your customers and the most incredible formulations – 100% Made in Italy. All this with an impeccable image and design, because we definitely want to stand out.
HSA Nouvelle only resorts to non-damaging ingredients – which can be both natural or synthetic. This is because our foremost goal is to preserve the health of every strand and to do so we focus our internal lab's efforts on the development of professional hair care products for our brand that guarantee the utmost safety.
Still don't believe us? Take a look at the best hair care solutions we offer!


Otherwise, you can contact us to know more:
HSA Nouvelle: a professional hair product brand
Here are the best creations of our team of experts thus far:
Curl Me Up

– a perfect line for curly hair including the most professional hair care products of our brand. You can find specific shampoo, conditioner, mask, and serum for your clientele's frizzy hair.
Espressotime

– a coloring line that performs in just 10 minutes! No one does it as fast as Espressotime! It includes hair dye, color block conditioner, pre-color equalizer, and stain remover.
Color Glow

– the most unique selection of professional hair care products of our brand. These include our Rev Up direct coloring and illuminating masks that protect your clientele's hair color and enhance its brightness
Paint Bang

– an ammonia-free, semi-permanent direct coloring line that lasts up to 20 washes. Name the most eccentric and lovely dye color and you will find it in Paint Bang! Your customers will love it.
Color Effective

– the bleaching line of your dreams! Here you have powder and cream hair bleach that excellently perform on your clientele's locks.
Sani Habit – a hair, scalp, and body routine for damaged hair and irritated skin. Its formula mixes the power of nature and technology to deliver a completely healthy and nourishing action.
Kapillixine

– an exceptional line of shampoo, conditioner, and drops that normalizes scalp itching and nourishes the hair at the same time.
Body Booster – the right professional hair products among our brand's lines to volumize fine hair. In fact, it includes volumizing shampoo, spray, and conditioner.
And since our job is not done until every customer is satisfied, our brand will continue to research and develop the most effective and needed hair care lines.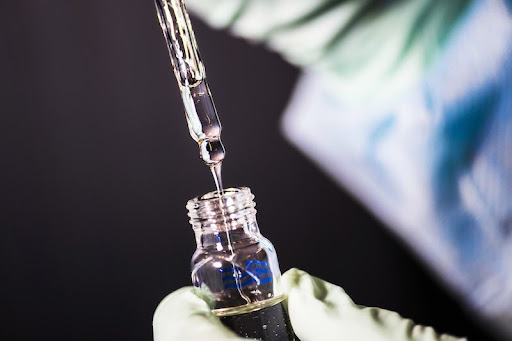 Reasons why professional hair care products and brands are usually overlooked
Nowadays the hair care industry has become a hotbed for innovative products. There are so many professional brands you can choose from but unfortunately, most of them slip through the cracks.
Why is that?
Because of their price: in fact, many professional hair product brands are perceived as unaffordable by people, which is misleading and influences the choices of hairdressers too – therefore, professionals tend to buy products they can most certainly sell.
Because of generic hair care brands: those products you might have seen in drugstores do not have the same quality level as professional ones and – in the worst scenario – they are even white label shampoo and conditioners. Unfortunately, your clientele won't immediately understand the difference, and when they find similar products to professional ones (cheaper but with lower quality and poorer ingredients) they believe they are as good as ours!
What your clientele must know is that expensive isn't always synonymous with quality and effectiveness. On the other hand, when it comes to professional hair care product brands, they can rest assured that these excellent creators can be trusted.
So, if hairdressers are the first ones not believing that professional hair care products and brands are better, how will their customers believe that too? And if you don't know where to look, always ask for HSA Nouvelle. Our professional hair product brand guarantees the perfect balance between quality and effectiveness in terms of pricing. And if you want to know more about our service, check out this page: Hairdressing product suppliers.


Now, this is the part when you contact us to know more about what HSA Nouvelle can offer you as a professional hair care product brand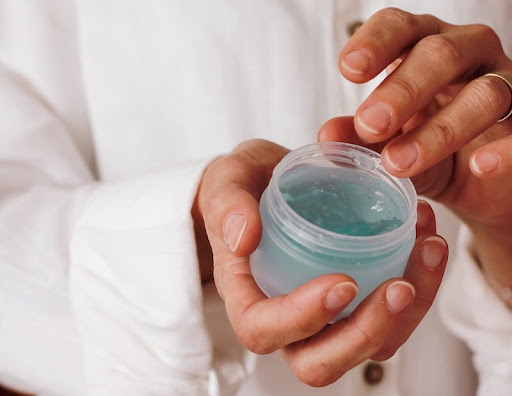 CONTACT US TO DISCOVER THE PRODUCT OF YOUR DREAMS