HSA Corporate
Waterless Hair Care Products: benefits and top products of this latest trend
Due to the success of Clean Beauty, today people are looking for healthier and more sustainable cosmetic products. A super successful example is waterless hair care products. Let's find out together what this is all about!
In this article, we delve into:
What are waterless hair care products and how they work
Waterless hair care products, as the name might suggest, are hair cosmetics that do not require the use of water during the production process and their use.
Talking about shampoo, you can find it in different forms: spray, foam, powder, and paste.
If your customers struggle every day with oily roots, this product could really be a breakthrough in their hair care routine.

Why?

The real strength of waterless shampoo is its ability to soak up the excess oil and residue from your roots. It takes effect in very few but precious minutes, which will leave hair and scalp clean and refreshed.
And there's more: thanks to this product, hair looks much more voluminous, giving an even more groomed and healthy look.
Here are the steps to follow to make the best use of this type of shampoo:
Shake the bottle before putting the product on the hair
Focus on the roots, which need to be purified most
If the product is in spray form, it will be enough to brush hair after some minutes (just wait for the shampoo to take effect)
If it's creamy, rub it with a little water, build a creamy lather, and rinse well.

Are you looking for the best Waterless Hair Care Solution for your clients? HSA is waiting for you.
HSA's Waterless Hair Care Solutions
HSA is a leading manufacturer of top quality Hair Care products and is very focused not only on textures and ingredients but also on sustainability.

This is why we developed our new Waterless Hero Shampoo, the cosmetic product that do not require water during the production process.

Our shampoo is a semi-solid paste and, thanks to its super-concentrated formula, it allows numerous uses and a reduction of plastic packaging.

We use only natural ingredients, in fact, our waterless hair care products are formulated without the use of silicones, sls/sles, and preservatives.

So, if you're looking for a great shampoo that can improve the health of hair and the environment at the same time, you are in the right place.
With HSA you also have the possibility to customize your shampoo with the addition of specific active ingredients depending on the goal you want to achieve for your clients.
In addition to being a healthy and innovative product, our waterless shampoo is also very easy and fast to use. Here's how it works:
Squeeze the tube to dispense a 1-inch strip of the concentrate into the palm
Rub with water to activate
Build a creamy lather on very wet hair
Rinse well
Adjust dose as needed for optimal lather
What are the benefits of Waterless Hair Care Products
If you have come this far, you have surely realized that

the benefit of a waterless shampoo is not only aesthetic.



Let's get everything we've seen in order with a nice recap of

all the reasons why

it will become a

must-have

in hair care routine:

it is ideal for people who are always on the go or are pressed for time
it is a more concentrated hair product. A waterless formula means the product is not a water-diluted mixture, but provides exactly all nutrients that hair needs
as water is a breeding ground for bacteria, using this type of hair care product means eliminating the need to add extra ingredients for shampoo conservation. The result? A shampoo with fewer chemical substances and therefore lighter, more concentrated, and more effective
it is sustainable - First of all, a product that does not require the use of water significantly reduces waste, especially at this time in history when the water crisis is a reality in many parts of the world. Furthermore, these products don't contain sulfates, parabens, silicones, artificial colors, and fragrances. Last but not least, waterless hair care products are usually in powder form, so a bottle can contain a bigger quantity of product. In this way, fewer bottles are used with a reduction in plastic use.

Fast, simple, effective, and sustainable. Do you really need to know more?
Build the future of cosmetics with HSA. Manufacture your Waterless Hair Care Products with us!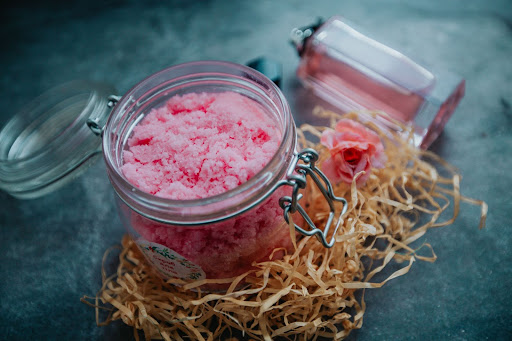 CONTACT US TO DISCOVER THE PRODUCT OF YOUR DREAMS