Guudcure
Repeat with me: your best beauty routine is a Guud beauty routine
Half of the year is already gone and you haven't found your mantra yet?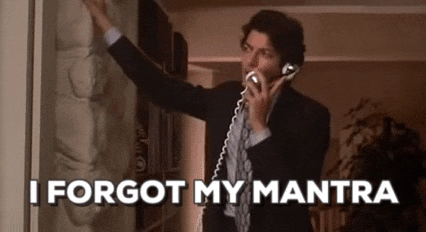 We have it for you: "the best beauty routine is a Guud beauty routine-the best beauty routine is a Guud beauty routine-the best beauty routine is a Guud beauty routine".

Now that you've got one, what about learning which steps a Guudcure beauty routine is made of?
Step #1: Guud morning sunshine, with Duo Cleanser Toner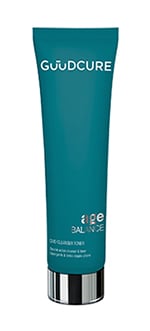 First thing you should do in the morning is a gentle cleansing with our Duo Cleanser Toner: we have developed it keeping in mind your morning rush and needs, like a single product with a double action.
Cleanser: a mild surfactant based on polyglycerol and PEF-free cleanses impurities from the face skin;
Toner: soft microbeads made of mannitol, cellulose and vitamin E antioxidant, together with osmotic agents, prebiotics and probiotics give a toning and soothing effect.
Few seconds of massage, rinse and you are ready to…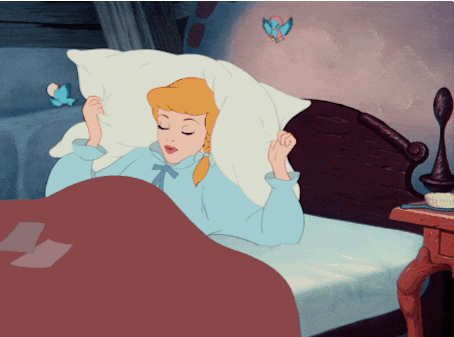 Ok, nope: you are not, I see.
Step #2: prepare your best smile with Boosting Essence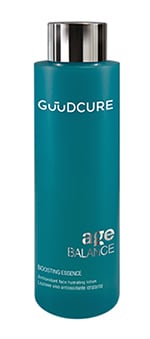 You need a boost of energy before you go facing the urban jungle: the right thing to do is applying a few drops of Boosting Essence on face and neck. Boosting Essence is an antioxidant face hydrating lotion, rich in nourishing active ingredients.
Thanks to prebiotics, probiotics, extract of seaweed from the Sargassi Sea and a protective Pullulan polysaccharides, the lotion makes your skin:
Elastic – as it stimulates collagen production
Tight
Hydrated
Bright and smooth.
BONUS! SHOCK RENEWAL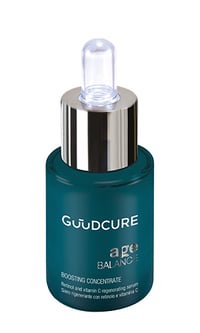 Does your skin look very tired and stressed? For a shock treatment, after Boosting Essence you can use Boosting Concentrate (twice a week for 1 month): Boosting Concentrate is a serum rich in retinol and vitamin C, which promote collagen formation and increase cell turnover.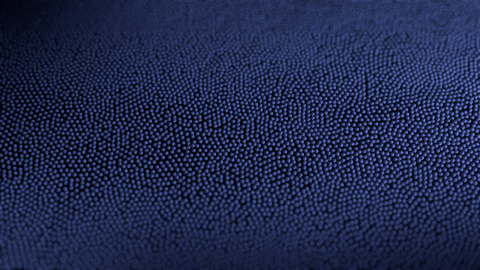 Step #3-a: Baby it's cold outside
Look at you, standing at the window, holding your beloved cup of coffee, watching the snow falling down: you are cold even thinking about going out!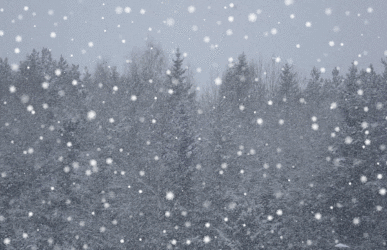 If you live in continental climates, tending to cold, or your skin is already mature, you have to protect it fiercely before going out; we recommend three levels of protection:
Lift Serum

: a firming serum with immediate effect, thanks to phytotensors and polysaccharides, which fill in facial wrinkles, and prebiotics to restore the skin's balance; apply it on face and neck.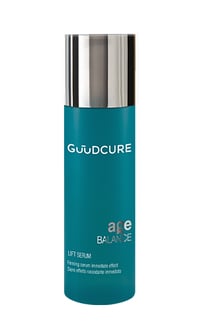 Gravity Day Cream

: after the serum, it's time for the face cream. Nourish your skin with a formulation that encourages the correct elastic fibers architecture, maintaining the tissue structure.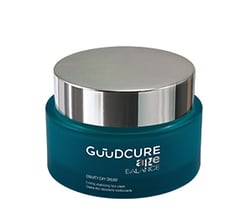 Eye Cream Gel

: finally yet importantly, beware of crow's-feet with an advanced delivery system; it consists of a controlled release system of lipopeptides, which bind to the nerve receptor on the cell surface, regulating muscle contraction.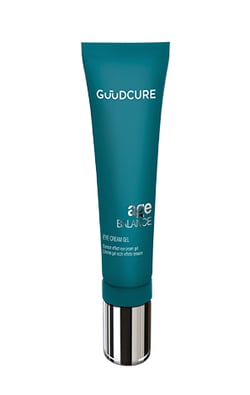 Step#3-b: Baby it's warm outside
If you live in a warm place, or your skin is not mature yet but it is rather a normal one, you can skip a step; i.e. you can choose whether to use Lift Serum or Gravity Day Cream, depending on which is the format you prefer, or the intensity of nourishment your skin needs.
Step #4: Guud night and sweet dreams
If you follow all the steps of the Guudcure skincare, your skin will withstood well the various stresses of the day: sweat, smog, air conditioning, wind, sun, frost, snow. In short, everything.
However, don't make the mistake of thinking it's enough: smog and impurities are much more treacherous than you think and, even if the barrier has held up, certainly some particle has infiltrated.
For this reason, before going to sleep, you have to complete the skinroutine with two essential steps:
Cleaning, with Duo Cleansing Micellar Gel: a micellar cleansing and make-up removal gel for face and eyes. It's really delicate and rinsing is not required, also because it's rich in prebiotics and probiotics, and its surfactants are PEG-free.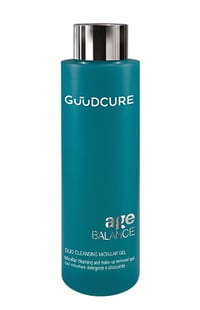 Nourishment, with Regenerating Night Cream: take an emulsion of liquid crystals to maintain the unity of your skin's barrier, then add an enzymatic exfoliant to stimulate cell renewal, and what you get is a more luminous and fresh skin every morning.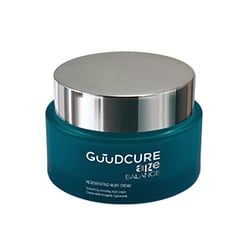 COMBO BONUS! SHOCK NOURISHMENT + REVITALIZATION
If your skin is really very dry and wasted, you can count on two night-time facial treatments that will nourish and revitalize your skin thanks to their intensive action.
For very depleted skin à Nourish using every day for 1 month our Night Oil. Apply a few drops to face and neck, then massage until completely absorbed.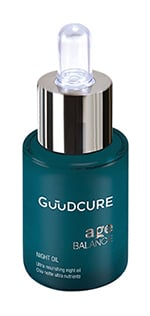 For dull and dry skin à Revitalize twice a week for 1 month with our Bedtime Mask. Apply the night mask generously, don't rinse. In the morning, dab with a tissue paper to remove any excess product.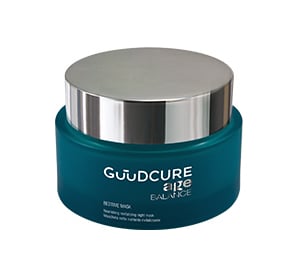 Now that you know your mantra, go and spread the voice: your best beauty routine is a Guud beauty routine-your best beauty routine is a Guud beauty routine…
In the meantime, have a sneak peek at Guudcure's full range of products!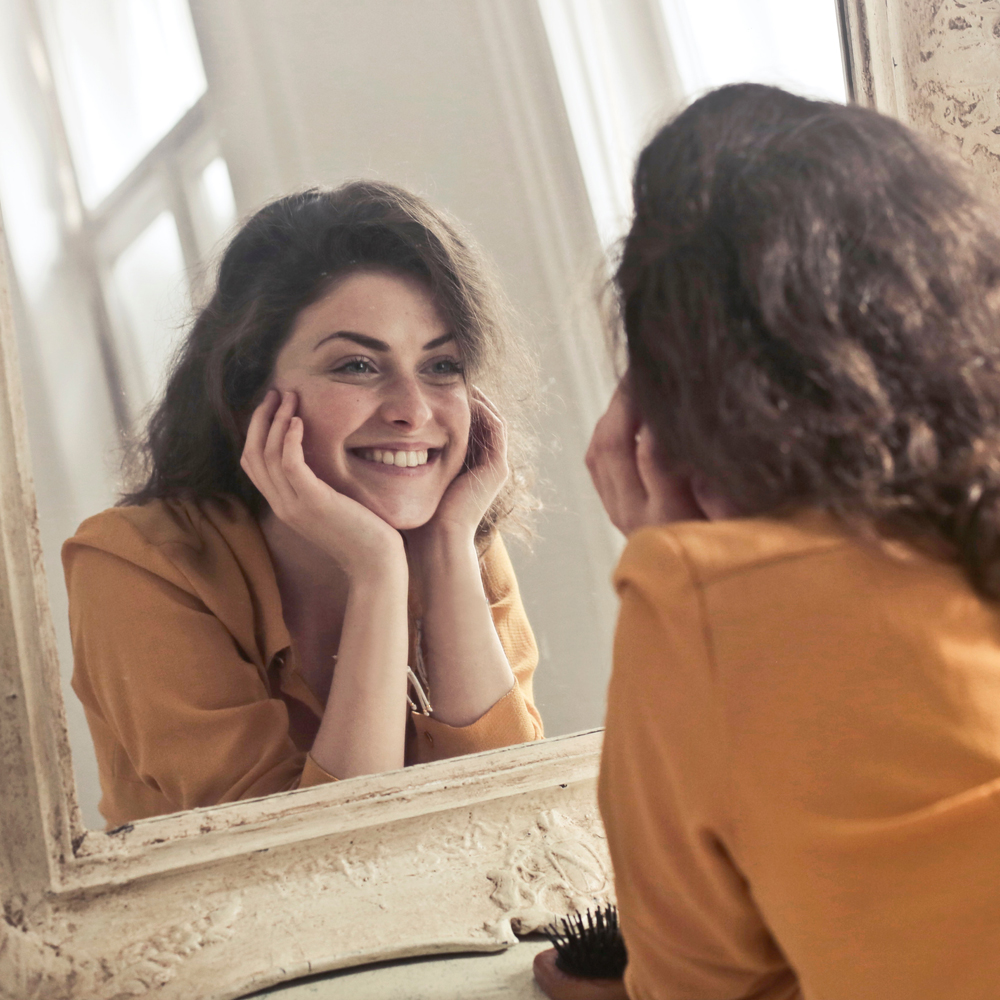 Contact us to discover the product of your dreams