Nouvelle
Professional PPD-free Hair Dyes? Check out Nouvelle's Catalog
HSA Nouvelle is renowned in the hair color industry for the innovative formulations of its products. From our vast know-how and made-in-Italy manufacturing, professional hair dyes without PPD have been created. Find them out in this article and make your clientele feel a gentler touch on their head!
In this article, we will delve into:
HSA Nouvelle's PPD-free professional hair dyes
In Nouvelle's catalog, you will find two specific lines containing professional hair dyes without PPD. Let's find them out!
Paint Bang
Let's move on to another one of our top professional PPD-free hair dyes: Paint Bang. This line is designed to provide bold and vibrant hues taken directly from the galaxy: from the bright yellow of the Sun to the deep purple of Pluto, passing through the wide color palette our planets can offer.

Paint Bang line is formulated with nourishing and protective ingredients – in fact, it's made without PPD and other harsh chemicals – and can last for up to 20 washes. It's also super easy to use! Every hairdressing salon would want this line.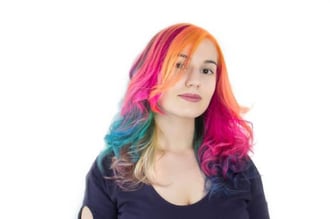 This professional PPD-free hair dye allows any stylist to create unique and diversified custom color looks for their clients. Thanks to their versatility, colors can be mixed to create special shades, from bright to pastel.
COLOR GLOW
And now there's Color Glow. What about it? This is yet another line of professional hair dyes that Nouvelle has manufactured without PPD. The products it contains are specifically designed to color and maintain your clientele's hair with long-lasting results.
For those of your clients who need to give new life to their almost faded color, there's our Rev Up direct coloring mask: a single gesture that delivers color revitalization and hair restructuring and moisturizing properties.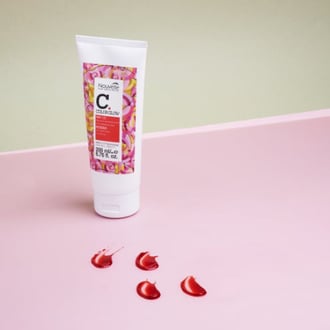 It's one of the most performing professional PPD-free hair dyes: it takes only up to 15 minutes to effectively let the color deposit on the hair! Once it's done, you'll only have to rinse your client's strands and that's it!
What is a professional hair dye without PPD and how is it formulated
A professional hair dye without PPD is a product formulated without the use of PPD, which is a synthetic compound that can cause allergic reactions to sensitive hair and skin. Instead, these hair dyes typically use other types of color pigments and chemical compounds to achieve the desired results.
For example, common substitutes for PPD are:
PTD (p-toluenediamine), which is still a chemical compound but less likely to cause allergic reactions
henna, which is a vegetable-based component that can be used to perform natural-looking colors

Professional hair dyes without PPD are thus gentler on the hair and the scalp but at the same time, they're able to guarantee a long-lasting coloration. Other than PPD alternatives, their formulas contain plant oils and proteins – which strengthen and protect each strand.
What is PPD and why could it be dangerous to the hair and scalp?

PPD (p-phenylenediamine) is a common ingredient found in many hair dyes, particularly in permanent hair colors. It is a synthetic organic compound that is used to help the dye penetrate the hair and deliver long-lasting color results. However, as we have mentioned before, it can cause allergic reactions ranging from mild skin irritation or itching to more severe symptoms – such as swelling, blistering, and difficulty breathing.




This, of course, alters the hair and the scalp's health:
it strips the hair of its natural oils and proteins, leading to dryness, brittleness, and breakage
it causes hair thinning and loss, especially if the treatment is left on the hair for too long or applied too frequently
Thus, when allergic reactions occur, the use of PPD hair dyes must be suspended in order not to worsen the pre-existing condition.
The number of manufacturers and brands offering professional PPD-free hair dyes is constantly increasing for the reasons described above.
Among these professional hair dyes without PPD, there are the ones made by Nouvelle!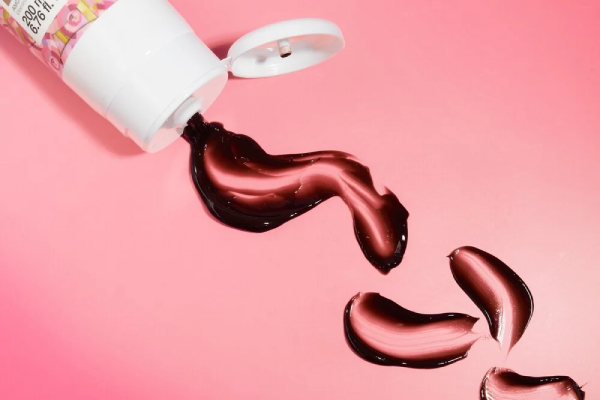 CONTACT US TO DISCOVER THE PRODUCT OF YOUR DREAMS