Nouvelle
Professional Hair Dye for Grey Hair: Nouvelle's Reviving Solution
Grey hair can be a concern to many people because it alters their hair's appearance. There's no need to be afraid of it though! Whether they wanna hide it or embrace it, you can count on HSA Nouvelle's solutions to make your clients feel good about themselves. Take a look at our professional hair dyes for grey hair!
Here's the content you will find in this article:
HSA Nouvelle's solution to grey hair: our professional hair dyes

Color Glow Rev Up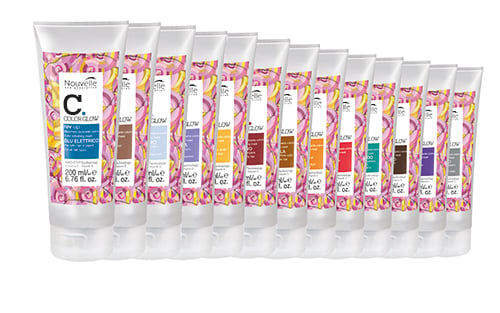 Rev Up is a direct coloring mask – available in several colors – which effectively tackles grey hair. It is part of our Color Glow line and performs as a professional semi-permanent hair dye. In a single gesture, it not only improves hair beauty and highlights grey hair offering a new shade, but also helps restructure and moisturize the shaft.
That is thanks to its incredible formulation, which includes:
cereal proteins that hydrate and protect the hair while enhancing its brightness
wheat amino acids with moisturizing and protective effects
hydrolyzed keratin which conditions and restructures each strand
It is available in the following colors:
Lively Ammonia Free Hair Color Cream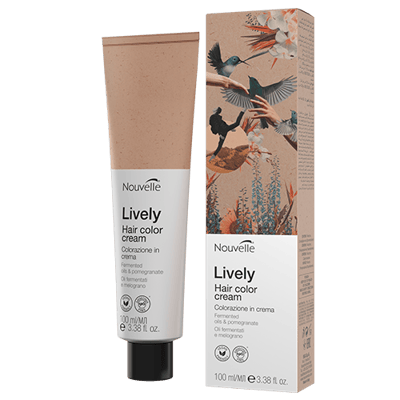 Ammonia Free Hair Color Cream is another professional permanent hair dye for grey hair developed by our laboratories. It is part of our Lively line and it's completely free of ammonia, parabens, and PPDs. Thanks to its formula, it offers improved shine and softness.
In fact, it contains:
fermented oils offering moisturizing, conditioning, anti-frizz, and antioxidant properties
Espressotime Hair Color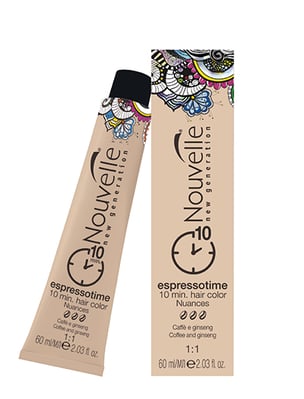 Now, it's time to get to know our Espressotime Hair Color! Espressotime, in fact, is a hair color line containing the fastest and most professional hair dyes. It effectively works on grey hair too – and it only takes 10 minutes!
The tone-reviving and brightening effects it offers are unmatched, and it's the ideal solution for fast-paced salons.
Its formula is made with:
bio fermented coffee that boosts scalp microcirculation and has a high content of polyphenols and antioxidant
Color Effective Nouvelle Hair Color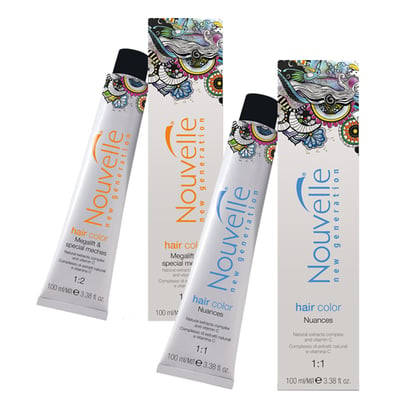 Finally, here's Nouvelle Hair Color, a product included in our Color Effective line. This professional permanent hair dye for grey hair comes in a cream texture and offers extraordinary brightness and lift to the hair.
It also offers a protective action thanks to its formula, which contains:
rice proteins for protection and hydration
achillea extracts to add shine to the hair
mallow extracts with soothing properties
vitamin C, which is a natural antioxidant

Take a closer look at our solutions for grey hair!
What's a professional hair dye for grey hair?
Grey and white hair come from the lack of eumelanin and pheomelanin, two proteins that are responsible for hair color. Aging is the most common factor that leads the hair to lose these components, but it's not the only reason.
When tackling grey hair, you should always rely on professional hair dyes. Unlike DIY drugstore hair colors, professional hair dyes for grey hair offer a safe solution that decreases the chances of irritation and damage due to harsh chemicals.
These are only harmful when used incorrectly, but professional hair color brands – such as HSA Nouvelle – know by heart the most appropriate percentages. And since grey hair is more delicate, you should offer your clientele a product that actually takes care of their hair color without hindering its density, elasticity, and balance.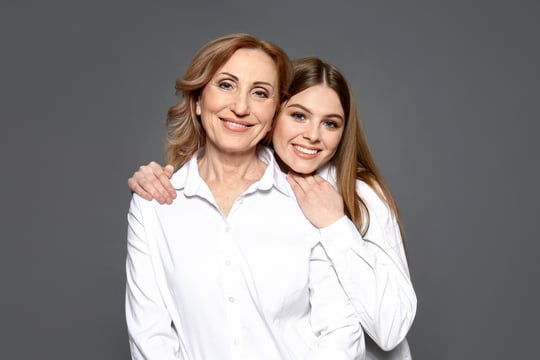 Which tones cover grey hair the most effectively?
The thing is, there's no good or bad color in this case. It all depends on the look your clients want to achieve. Professional hair dyes for grey hair can highlight or cover grey hair, but in both cases the results you get are extraordinary.
There are so many options you can offer your clientele out there! We're not only talking about permanent hair color for grey hair but also demi and semi permanent dyes that cover it or blend it to the hair with natural shades in the most effective way.
You can both perform bleaching or dyes in natural colors on their hair – for example using henna or black walnut shells – and grey hair will immediately disappear with long-lasting results.


You can count on HSA Nouvelle's professional hair dyes to take care of your clients' grey hair!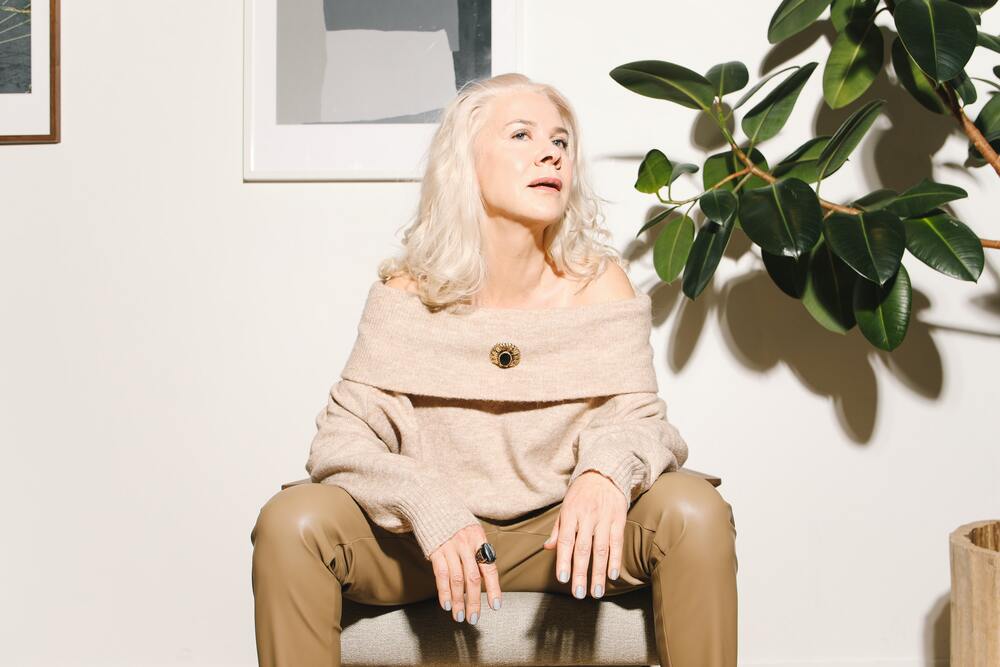 CONTACT US TO DISCOVER THE PRODUCT OF YOUR DREAMS