HSA Corporate
Private Label Hair Pomade Manufacturer? Yes, it's HSA!
HSA is a leading hair pomade manufacturer that is able to provide every professional and brand with the best support in the developing process of this styling product. Used to strongly hold hair night and day, hair pomade is much appreciated by younger generations. Find out more about it and manufacture it with us!
Here's what we're talking about in this article:
HSA: we're hair pomade manufacturers
Among the wide-ranging possibilities offered by HSA in terms of hair product manufacturing, we couldn't omit hair pomades. As a styling solution that's becoming quite the thing among new generations, we have studied the most suitable ingredients and the best formulations to guarantee excellent results.
In fact, our private label hair pomades are entirely made in Italy by our in-house lab, which has 40 years of experience in creating effective solutions for the hair and scalp of your final customers. We take our manufacturing processes very seriously and guarantee the highest quality throughout every step.
But that's not all: as hair pomade manufacturers, we also offer the broadest customization possibilities ever! So, if you're thinking about developing this kind of product, you can ask us to test the safety and action of a specific ingredient you wish to use!
Once certified its safety, we'll:
start the manufacturing process
help you identify the most unique type of packaging
support you through your marketing strategy
I mean, talk about full service, huh?
Well, now you know what we can offer. Let's talk a bit more about this specific product.


What is hair pomade?
Hair pomade is a styling tool manufactured to firmly hold hair and locks for a relatively long time. It was mainly used by men, but not exclusively. In fact, today it finds widespread use in many salons when customers ask their hairdresser for specific hairstyles and designs – such as Afro textures, coiled hair, and wet looks.
Private label hair pomades, in fact, also exceptionally help get the bounciest and most defined curls ever. No more frizzy curls around for your clientele if they choose these products!
And we're not even done yet: you can use them to simply add shine to the hair – meaning to make them look glossy and super nourished, something more and more people are looking for.


Ask HSA to manufacture the most powerful private label hair pomade ever!
How is private label hair pomade manufactured?
Now, let's talk about the manufacturing process of private label hair pomade. You might find two main types:
water-soluble pomades, which are lighter and easier to rinse out, suitable for short-term applications
oil-based pomades, which guarantee a stronger and longer-lasting hold, thus a bit harder to wash away
When it comes to the formulation of private label hair pomades, you will certainly find ingredients such as oils and butter in variable quantities. They're the base components of these products and help the strands stay still in the position we put them in.
What about synthetic and chemical ingredients, though? They can be found in these formulations, yes, but are absolutely safe and used in small quantities. Just the right amount that's necessary to deliver the desired result!
At the end of the day, a hair pomade manufacturer's goal is to create a styling tool that offers better performance than hair sprays and gels. That's why the developing process must lead to the production of a pomade that:
adds extra shine and softness to the hair
has the perfect texture – not too dense, not too liquid
better tames indisciplined hair
can be used by men for all facial hair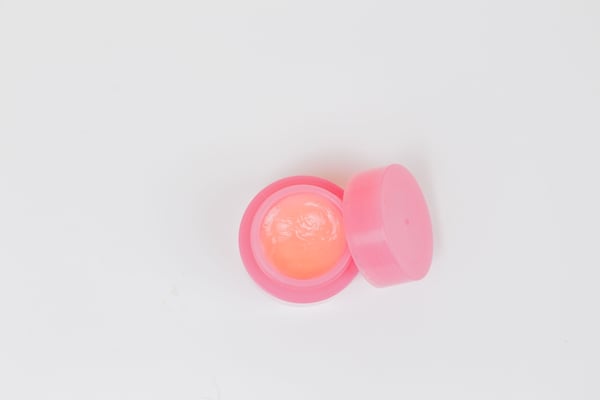 Who's the main target of private label hair pomade?
As we have mentioned earlier, private label hair pomade is not manufactured for a specific target anymore. Both men and women can use it to style their hair and allow themselves to show off new, fantastic looks.
For example, men can resort to this product to style not only their hair and create ducktails or particular quiffs, but also their mustaches, beards, and sideburns and fix them all day long.
On the other hand, women can use this type of ointment to give texture to their locks, create defined waves and curls, and reproduce that amazing wet look that's become all the rage lately.
In fact, millennials and zoomers are very into hair care trends and know exactly which product it takes to slay. If you're looking for a hair pomade manufacturer, then, you're in the right place!


Do you want to know what other trends are buzzing around? Check out our ebook!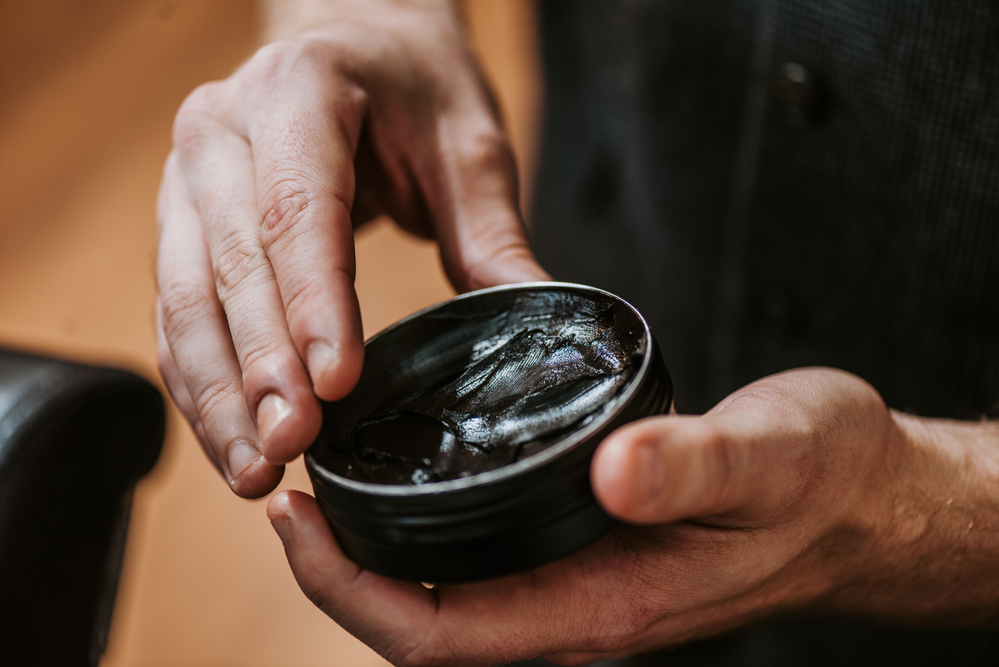 CONTACT US TO DISCOVER THE PRODUCT OF YOUR DREAMS