HSA Corporate
Private label anti-aging products: recapturing youth with HSA
HSA is a private label anti-aging product manufacturer that has a lot to offer on the market. As a leading company in this field, we can count numberless satisfied clients and millions of unique formulations created specifically according to your needs. So, if you're looking to develop an anti-aging line, you just got yourself the right partner.
In this article we will be talking about:

HSA's private label service for anti-aging products
As a private label manufacturer, HSA offers a diverse range of formulations that includes anti-aging products. That's something we have added to our expertise in over 40 years of helping our clients bring their skin and hair care lines to life.
We assist you in each and every step of this process, give you the most helpful advice, and constantly check the quality of the final products we are manufacturing for you.
But why is our service the fullest and most efficient in this business?
HSA has a wide knowledge of the cosmetic industry and the related market, thus knowing very well how to help you position and gain visibility.
We are specialized in private label anti-aging products.
We offer great customization possibilities, not only in terms of ingredients but also packaging and design.
We have an incredible internal lab, where professionals formulate new private label anti-aging products every day.
If that's not enough, scroll down a bit more and find out everything we know about private label anti-aging products and ingredients!


What are private label anti-aging products?
When it comes to aging, it seems like most people are pretty scared of it. Actually, there's nothing to be afraid of! Aging is natural, our bodies and skins are just following their natural path. In order to age with grace, though, private label anti-aging products are a good ally.
What are they? Private label anti-aging products are specifically conceived formulas that tackle age signs both in the hair, the skin, and the body. Since it is inevitable that we get old, some of us would like to age in a positive way, at least.
Well, these products can help stop – or at least, slow down – this process. One might think that it only concerns older people, but younger generations are pretty much interested in anti-aging products too!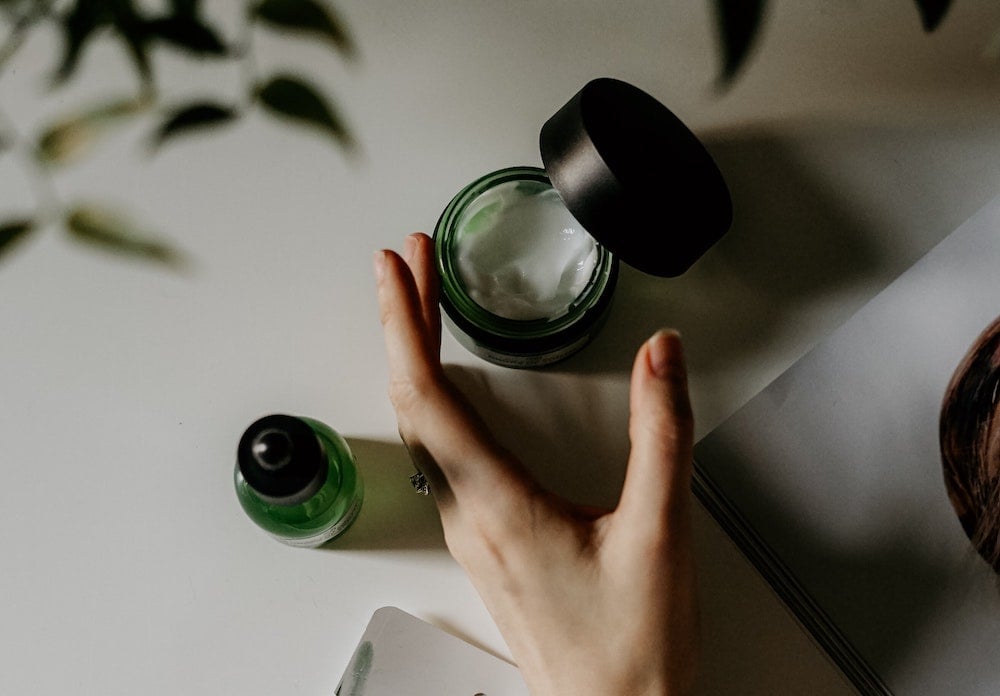 Which signs of aging must be tackled?
Private label anti-aging products are mostly focused on helping people get rid of distinctive age signs, such as:


Dryness
Aging means that the skin gets thinner and less moisturized. And when the skin is dry, our age signs stand out more. So, one of the first goals of private label anti-aging products is to give perfect hydration to the skin and make those accentuated imperfections disappear.
This happens with hair too: age makes it dryer, leading to hay-like, flat strands. This is why private label anti-aging products included in hair care lines are aimed to make the hair look younger again through volume and hydration.


Wrinkles
Of course, the much-feared wrinkles! They're the most evident sign of aging, and EVERYONE is scared of them. Who can blame people? It's a sign that the proteins of our skin are starting to lack, leading to thinner skin.
Well, private label anti-aging products have been tackling this issue for ages – with excellent results. And that is precisely why now we can formulate super effective products! Years after years of trying to get rid of wrinkles led HSA to private label anti-aging products with amazing effects.


Hyperpigmentation
Hyperpigmentation is when the skin produces high amounts of melanin that gives a darker color to certain spots of the skin. It's something that concerns people of different generations, but inevitably it becomes more consistent with aging.
Spots, melasma, patches, and skin inflammation are mainly due to high exposure to UV rays and pollution, that's why private label anti-aging products are focused on protecting the skin.


Are you looking for private label anti-aging products? HSA is here to help you.
Essential ingredients for private label anti-aging products
Let's say you want to develop a line that effectively fixes all these issues. What should you put in your formulas?


Retinol
Retinol is one of the most sought-after ingredients in private label anti-aging products. It is derived from vitamin A, which has an exfoliating action on the skin. This is why it is recommended to treat age signs and acne.
The main effects it offers on the skin are:
collagen and elastin production
protection from sun rays
rough skin removal
skin replenishment
cell turnover stimulation
increase of microcirculation
promoting hair growth


Niacinamide
Niacinamide is a form of vitamin B3 with antioxidant effects. It can be used all year round in small concentrations to tackle any form of skin irritation but also photoaging.
As an essential nutrient used in private label anti-aging products, it:
regulates the sebum production
gives elasticity to the skin
stimulates the production of keratin for the hair
protects the skin and scalp from dryness


Vitamin C
Along with Retinol, vitamin C is an ingredient of paramount importance in private label anti-aging products, thanks to its multiple effects.
This mighty antioxidant ingredient helps the skin and hair when it comes to:
tackle hyperpigmentation
prevent the production of melanin
reduce free radicals
synthesize collagen
protect from sun rays
halt hair loss


AHAs and BHAs
AHAs are alpha-hydroxy acids that help the skin tone look more uniform and tackle wrinkles and fine lines. The acids most commonly used in private label anti-aging products are glycolate and lactate, which boost skin hydration. Aside from this, AHAs help:
retain hydration
stimulate skin exfoliation and cell production
eliminate dead cells
On the contrary, BHAs are beta-hydroxy acids that effectively tackle skin inflammation and aging. The most famous BHA is salicylic acid, a widespread component in private label anti-aging products, which:
helps tackle acne and blackheads
has antibacterial and anti-inflammatory effects
regulates skin sebum


Hyaluronic acid
Finally, the evergreen hyaluronic acid, a humectant used in private label anti-aging products to retain water molecules in the skin. The perfect moisturization it offers makes the skin appear young and replenished.
It also boosts the production of collagen and new skin cells, thus promoting extra elasticity and annihilating the most impending age signs.


Private label anti-aging products: who are they for?
The Baby Boomer generation is the main recipient of private label anti-aging products because they're the ones that are most concerned about tackling age signs and recapturing the youth they slowly see fading away.
Private label anti-aging products are actually super effective for this goal, but they can also be used by younger generations interested in preventing skin aging. This is why lately there has been a boom in private label anti-aging products sales among Millennials and Gen Z.


Yep, skin and hair care can change from generation to generation. Want to know all the differences?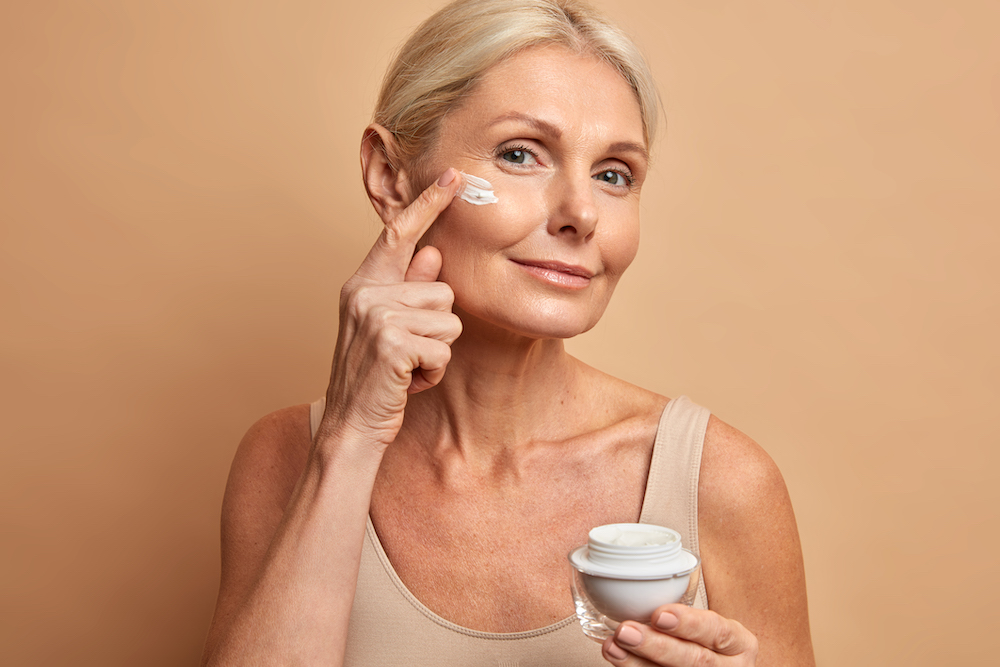 CONTACT US TO DISCOVER THE PRODUCT OF YOUR DREAMS