Nouvelle
Nouvelle's 3 Best Professional Ammonia-Free Hair Colors
Gone are the days of bad, harsh hair dyes. Now it's all about gentle and soothing solutions, such as the professional ammonia-free hair colors of Nouvelle! Come rediscover the amazing properties of these products – which actually care about the hair and the scalp – in this article.
In this article, we will delve into:
HSA Nouvelle's best professional hair colors without ammonia: our top 3
Here are the three best professional hair colors formulated without ammonia that you will find in our catalog:
Lively and our ammonia-free hair color cream
When it comes to professional ammonia-free hair color, the first and foremost line we'd love to share with you is Lively. This line is one of the best because it comes from a mix of hair color technologies, anti-aging techniques, and sustainable processes.
Thanks to our internal labs, we have created a dyeing treatment with an unprecedented formula that is:

Among the other products of this line, our Ammonia-free hair color cream is worth mentioning: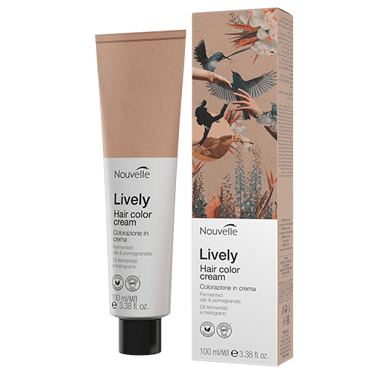 This cream is a professional hair color produced without ammonia or PPD and contains fermented oils and pomegranate – which offer protective properties, extreme shine, and softness. It's suitable for all hair types and prevents color fading.
Paint Bang
Onto the next best professional no-ammonia hair color! We're talking about the endless shades you can find in our Paint Bang line. All the colors of the universe are contained in this line: from Venus to Mercury, from Mars to Pluto, to infinity and beyond!
This professional ammonia-free, semi-permanent direct hair color is what it takes to offer your clientele an eccentric and original look. You can create bold and vibrant colors or choose pastel hues – mixing the dyes with our Moon Neutral shade.
Among their ingredients, you will find:
Panthenol – with conditioning and restructuring properties

A mix of wheat, soy, and corn – vegetal proteins that balance hair hydration and create a protective film
Rev Up, a Color Glow sensation
Finally, if you haven't got the chance to meet our Color Glow line, let's officially introduce you to it. Color Glow contains all the hair care solutions needed in the best and most professional hair color routine – and they're formulated without ammonia!
The hair color you should look for is Rev Up, our direct coloring masks that ensure a triple action: brightening, restructuring, and moisturizing.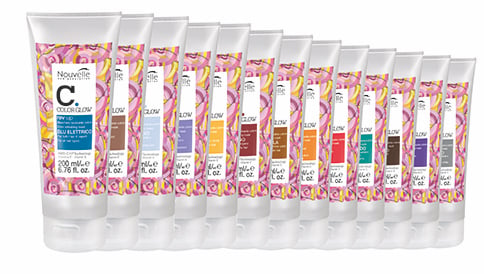 These professional ammonia-free hair colors come in so many shades! Silver, truffle, malt, copper, red, hazelnut, mahogany, and violet. Their power comes from the following ingredients:

A mix of hydrolyzed cereal proteins – offering hydrating and film-forming properties
Wheat amino acids – which are moisturizing and protective agents
Hydrolyzed keratin – a conditioner that restructures and protects the hair

What is a no-ammonia professional hair color and how is it formulated?
Manufacturers and professionals operating in the hair care industry are often used to thinking that ammonia is a fundamental component in hair colors. It was in the past, maybe, but

today it can be easily replaced by other ingredients.



The best alternative ingredient used in professional no-ammonia hair colors is

monoethanolamine (MEA)

– an organic compound that opens hair cuticles and lets the pigment penetrate. MEA is

less harmful than ammonia

and generally well-tolerated by sensitive scalps.

Other ingredients found in professional hair colors without ammonia include:

natural oils
plant extracts
low levels of peroxide
Thanks to no-ammonia formulations, you can offer your clientele a gentler and more natural solution to traditional hair colors, while still delivering long-lasting and vibrant shades.
What is ammonia and why could it be dangerous to the hair and scalp?
Ammonia is a common ingredient in many hair dyes, but it's also a harsh alkaline chemical with high pH levels. In fact, it's used to open hair cuticles and let the pigment penetrate, but it can be damaging to the hair and scalp:


it causes hair cuticles to swell and become porous – this potentially leads to dryness, breakage, split ends, fragility, and proneness to further damage from external and heat agents
it can irritate the scalp – thus causing redness, itching, inflammation, and potentially leading to chemical burns
finally, it can also be harmful to the environment and to the people who work with it – as a toxic chemical, it can cause respiratory problems and other health issues, especially with prolonged exposure.
This is why the best professional hair colors are formulated without ammonia nowadays. Ammonia-free options are becoming increasingly widespread and preferred by people who want to prevent their hair, scalp, and overall health from damage.


Looking for no-ammonia professional hair colors? You're in the right place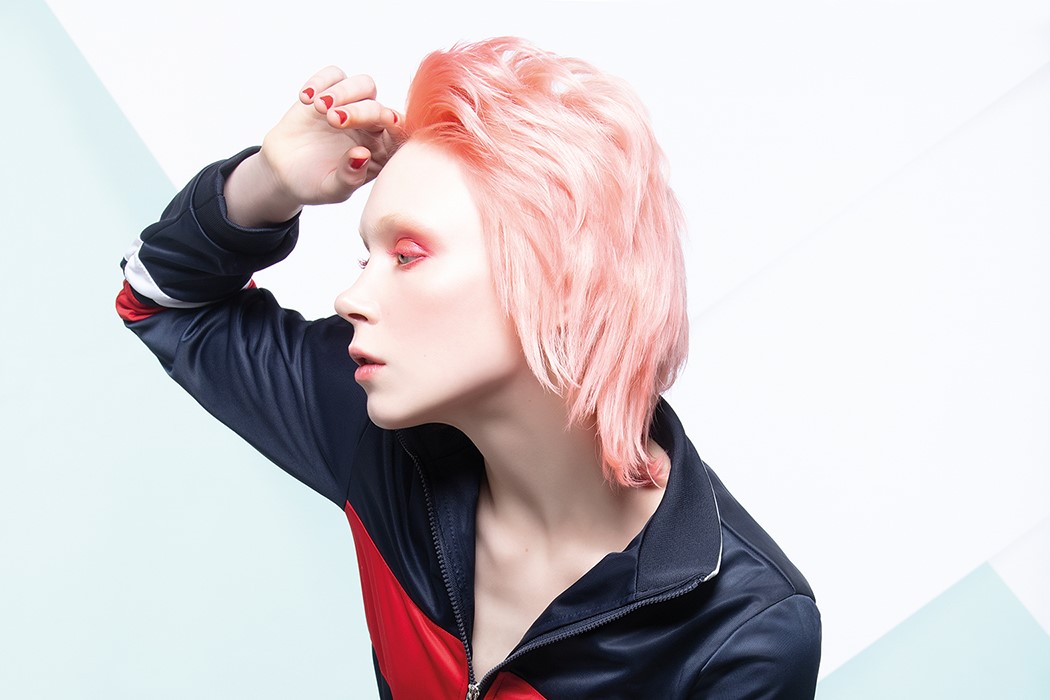 CONTACT US TO DISCOVER THE PRODUCT OF YOUR DREAMS