HSA Corporate
Curious about semi permanent hair dye? We've got all the colors
Hair dye has been a huge trend in the past few years. But are we done seeing all the possible shades yet? I don't think so, and neither do you! Semi permanent hair color is back back back again, and if you're wondering why you should try it, just keep reading.
Is it just me or all kinds of dyed hair are popping around everywhere? Lockdown times ironically gave us more confidence in experimenting with hair color, and now that we're finally coming out of our holes we still feel that boldness. And let me tell you: confidence is sexy!
This is why hair dye colors have witnessed a large growth, and pink semi permanent hair color is among the reigning ones. "Why?", you might ask. "Why not?", we shall answer.
Not everyone feels that sure performing hair dying though, mostly if it's at home semi permanent hair color, which can be risky if done without professional help. So, keeping in mind that hairdressers know best, here are a few things to explain how and why you should try our hair dyes.
What is semi permanent hair color?
If you're not quite familiar with this kind of hair dye, don't worry: we got you covered. Semi permanent hair color is the best way to give your clientele a short-lasting alternative to permanent coloring. Many people just want to try out colors without long commitments, and we're here to respond to their needs too!
Let's also make how to apply semi permanent hair color clear. Actually, it's so easy that the only thing you need to know is: it can be applied straight to hair. Our formula is so safe and innovative that you won't even have to use specific treatments before applying it.
Semi permanent hair color: have no doubts!
Now, I can already hear you asking "how long does semi permanent hair color last?" and "does semi permanent color damage hair?".
First of all, hair color usually lasts 8 to 10 shampoos, which makes it perfect for short-term changes. For example, if you have ever wondered how you'd look with pink-toned hair but don't like long commitments, you can try our pink semi permanent hair color for a few weeks. Then, when you start seeing it fading out, you will know it's time to either freshen it up or try another color!
Secondly, our semi permanent hair color doesn't contain ammonia nor peroxide. This means that on the one hand, it doesn't require any developer or activator. On the other, it doesn't damage your hair, so it's completely safe and effective.
The advantages of HSA semi permanent hair dye colors
As a private label, we try out and improve tons and tons of formulas and shades to respond to everybody's needs. We don't like to be limited, we want to go "to infinity and beyond!".
Not only we offer a wide range of tones, but also semi permanent hair dye colors that are beneficial to your strands! Here are a few advantages provided:
Gentler alternatives to regular hair dye: our products perform on the surface of the hair in order not to damage its core;
Peroxide and ammonia-free semi permanent hair colors, so that they're less aggressive on your strands and scalp;
No pre-mixing: our hair dyes can be applied right from the applicator;
Hair dyes that boost health, shine, color, and overall appearance of the hair;
Semi permanent hair colors that can be easily done at home
You'd like to know more about how to develop a successful hair color line?
Download our presentation and become a hair color pro!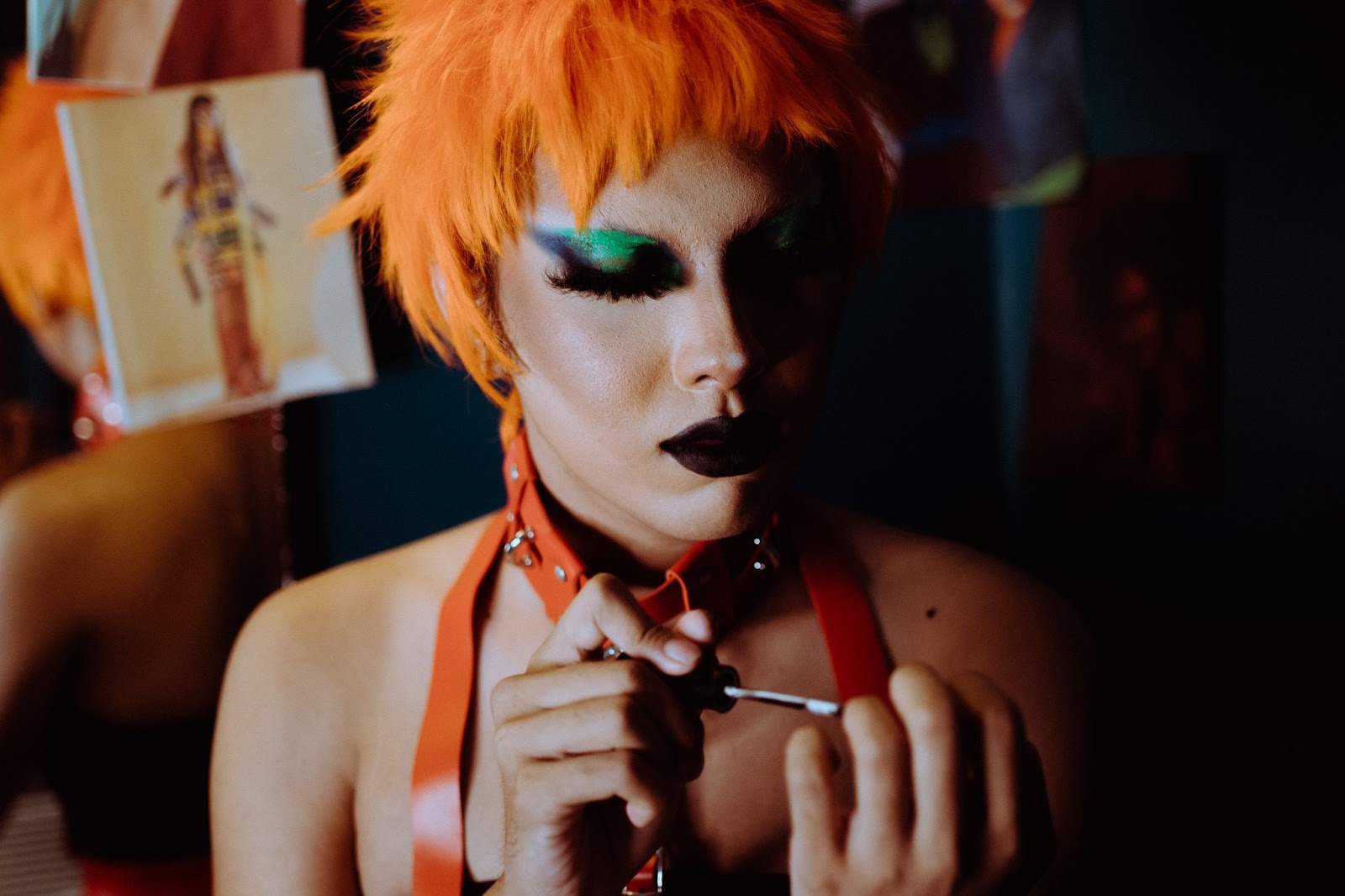 CONTACT US TO DISCOVER THE PRODUCT OF YOUR DREAMS