HSA Corporate
Hair Serum Formulation: All About HSA's Development Process
Are you ready to discover the secrets behind creating the perfect hair serum? At HSA, we take pride in our expertise in hair serum formulation. In this article, we'll unravel the science and artistry behind our private label hair serum development. From crafting intensive moisturizing serums to frizz dominators and energizing solutions, we've got it all covered.

In this article, we delve into:

How does HSA formulate private label hair serum?
Our journey into formulating private label hair serums begins with a deep understanding of the diverse needs and desires of our clients.
We recognize that no two hair types are the same, and the quest for luscious, healthy hair and scalp takes many forms. That's why our first step is to listen to you – our partners. We collaborate closely, discussing your brand's vision, target audience, and unique identity.
Once we have a clear picture, our team of experienced chemists and hair care specialists steps in. Their extensive knowledge, combined with our state-of-the-art facilities, is where the magic happens.
We carefully select premium ingredients known for their effectiveness and safety, the foundation for our innovative hair serum formulations.
But it doesn't end there.
We take customization seriously. We understand that your brand deserves a unique identity, and our private label hair serum formulations reflect that, in fact, you have the flexibility to tailor the product's scent, texture, and packaging to align perfectly with your brand's ethos and customer preferences.
With HSA, your private label hair serum is more than just a product; it's a representation of your brand's commitment to quality and excellence.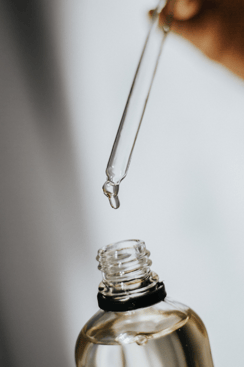 HSA's hair serum formulation
Let's delve into the diverse range of private label hair serum formulations HSA has to offer:
Intensive action moisturizing serum - This serum is perfect for those with normal or dry, brittle hair. It provides instant nourishment, leaving hair with a radiant shine and incredible softness. What sets this serum apart is its conscientious formulation, in fact, it's free from silicones, parabens, SLES, SLS, MEA, TEA, EDTA, PEG, isothiazolinone, and paraffins, ensuring a clean and safe product. With an impressive natural content of around 90%, it's vegan and biodegradable, making it a sustainable choice for both hair and the environment
Frizz Dominator serum - is a versatile solution suitable for normal or dry and brittle hair, as well as coarse or frizzy hair types. Its film-forming properties provide robust hydration and effectively reduce frizziness. Its "free from" formulation makes it a natural choice. With a remarkable naturality rating of ISO 92%, it's also vegan-friendly and boasts an impressive biodegradability of approximately 88%
Energizing serum - this hair serum contains potent

natural antioxidants

that combat hair bulb aging and hair loss tendencies. Our formula features fermented

phytocomplexes of Italian nettle, liquorice, and oak bark

, renowned for their

antioxidant, anti-inflammatory, hormone modulation, and circulation-boosting properties

, promoting hair density and thickness. To use, apply directly to the scalp after shampooing, gently massaging it in without rinsing. Plus, our serum is thoughtfully crafted without silicones, parabens, SLES, SLS, MEA, TEA, EDTA, PEG, isothiazolinone, or paraffins, ensuring a high natural content of around

93.5%

, and it's vegan and biodegradable (around 90%).
As you can see, each serum targets different hair types. That's because, as mentioned earlier, it is crucial for us at HSA to ensure that we provide customers with products formulated specifically for them.
After all, today customization is essential to be competitive in the hair care world.


Interested in finding out all the secrets to making your business stand out? Then download our free guide on hair care trends 2023!


Ingredients in hair serum formulas
The success of any hair serum lies in its ingredients. At HSA, we are meticulous in selecting premium components for our formulations, where health and naturality must always be the focus.
Here are some of the superstars that make our hair serums exceptional:
Squalane - Derived from olives, Squalane is a natural hydrator that mimics the skin's sebum. It deeply penetrates the hair shaft, offering superior moisture retention and preventing dryness
Vitamin E - Known for its antioxidant properties, Vitamin E promotes a healthy scalp and encourages hair growth. It also helps repair damaged hair, leaving it soft and manageable.
Essential Oils - Our energizing serums harness the natural benefits of essential oils like Peppermint and Rosemary. These oils stimulate the scalp, enhance blood circulation, and promote hair growth, resulting in healthier, more vibrant locks.


HSA's expertise in hair serum formulation is more than just science; it's an art. Realize your artwork with us!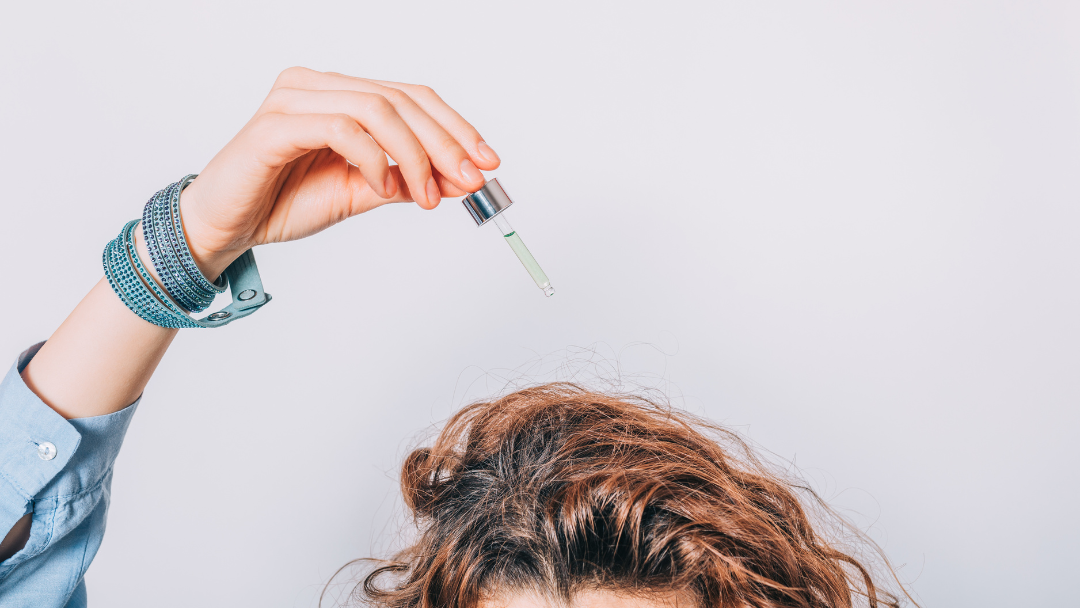 CONTACT US TO DISCOVER THE PRODUCT OF YOUR DREAMS