HSA Corporate
Cosmetic market trends: what to expect in 2022 and 2023
2022 is here, and 2023 is right behind the corner – even if it looks still far away. So, what are you waiting for? Let's find out the current and future cosmetic market trends in the beauty industry and which products you should manufacture.
As a constantly changing market, the cosmetic industry makes it hard to be updated on beauty trends and products. But fear no more: HSA is here to help you understand more of this shape-shifting field.

So, if you're a beauty brand trying to gain a market share with your cosmetic products, you should read this carefully!


Cosmetic market trends: what have we seen these past few years?
The beauty industry has always had the strength to endure harsh conditions, such as the Covid-19 pandemic. Even if 2021 was a little less affected by the Coronavirus, its impact was huge and decided future cosmetic trends.

Experts have estimated a 35% decline in the industry's revenue due to Covid, while at the same time they've projected a great increase by 2027, mostly in personal care products. This is of course a consequence of newfound attention to hygiene, sanitation, and the well-being of our bodies.

Many cosmetic trends we have witnessed on the market thus far have made room for new focuses that are shaping the future of the beauty industry.


What are the upcoming market trends for cosmetics in 2022 and 2023?

Sanitizing and antibacterial products
Yes, if the pandemic has brought something good in our lives is improved attention to hygiene. The highest possible level of cleanliness – on the outside and the inside – is something more and more people are trying to reach to feel good about themselves.

Professionals have immediately recognized this new attitude in consumers and have started delivering what the public would have quickly turned into a cosmetic market trend: sanitizing and antibacterial products.

We're not only talking about hand sanitizers and soaps. The purification of the body also comes from skin and hair care lines that include products made with specific formulations.

The most sought-after ingredients were those able to disinfect, annihilate bacteria, and detoxify from external agents (such as tea tree oil and charcoal). And since it seems that we touch our hair and face A LOT on a daily basis, these products were much needed!

The revolution of cosmetic market trends started right here and it incredibly impacted the beauty industry. It brought manufacturers to change and broaden their production.

Sanitizing and antibacterial products became all the rage also because they help fight against an invisible enemy: unlike other hair or skin issues that have noticeable symptoms, you cannot know if your hair or skin is teeming with microbes and germs.

So, even if the pandemic is slowly calming down, in 2022 and 2023 cosmetic trends will still be focused on sanitation.

Blue light protection
Since the pandemic, we have started a new and closer relationship with our electronic devices. Working from home and being on lockdown, we only had our computers and phones as daily companions.

This, of course, raised issues concerning blue light. Generally, people think blue light only affects our eyes and sight, but that's not accurate. In fact, it can also damage our skin!

A cosmetic market trend we have recently discovered and that will accompany us throughout 2022 and 2023 is skin care specifically made for blue light protection. The main issues to tackle are:
oxidative stress causing aging signs
shrinkage and death of skin cells
pigmentation and inflammation

Ingredients such as turmeric and algae have become cosmetic trends and can help win the battle against blue lights.

Scalp care
Scalp care as a cosmetic market trend is definitely here to stay! After getting the recognition it deserved – also as part of sanitizing and antibacterial hair care trends – the scalp will be the center of attention also in 2022 and 2023.

People have finally understood the importance of taking extreme care of their heads – from tips to roots and to scalps too. This has meant a significant rise in hair products containing soothing ingredients that can cope with irritation, dandruff, and other related issues.

Scalp care is a cosmetic market trend that's gonna stay for a long time. Have we ever stopped taking care of our hair and skin since we found out about all those amazing products? No. And so will be for the scalp.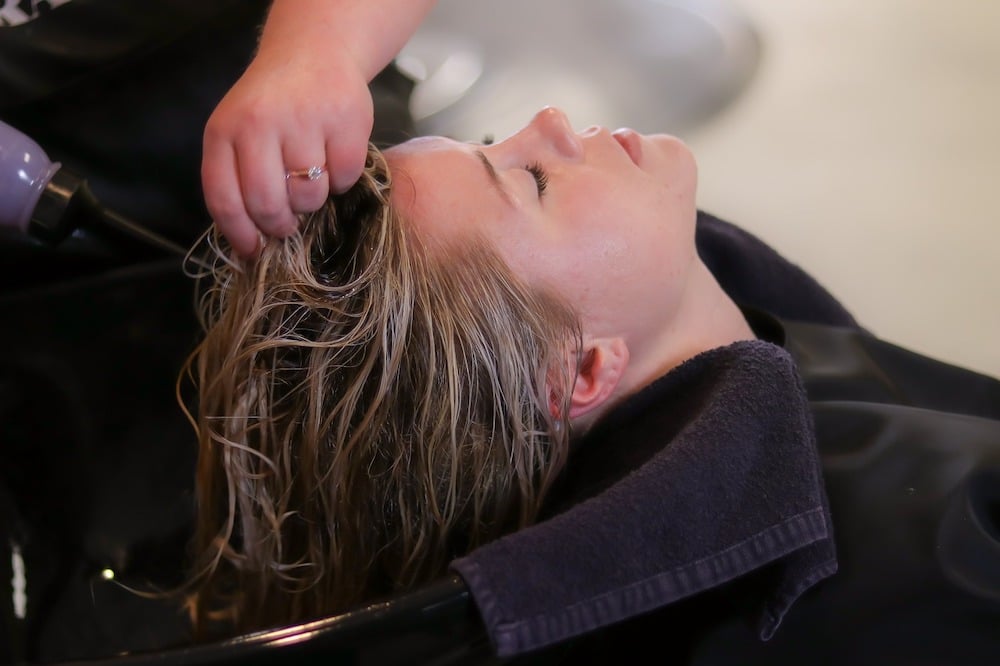 Natural hair colors
Past cosmetic market trends have always concerned hair dyeing and hair coloring too. Now, even if hair dyes are still huge, in 2021 there has been a return to more natural colors and hairstyles.

Finding our true selves back starts with reclaiming our natural strands! The reason is very simple: according to this newest cosmetic market trend, there's no need to go big with bold colored hair dyes to feel unique! Natural tones have become increasingly appealing and make people feel confident just as well.

Also, there is something empowering about being yourself. And since many cosmetic market trends are focused on feeling our oats in each and every situation – fighting against intrusive thoughts telling us we're not beautiful enough – this is a way of saying "I don't care, I love being natural".


Are you looking for a more comprehensive list of cosmetic market trends? Download our ebook!

DIY products
Y'all really thought DIY products were bound to disappear from cosmetic market trends? Well, you were wrong. Even if it is always recommended to ask for professionals' help when it comes to hair and skin treatments, these products are still all the rage.

To spend time and take care of ourselves during the pandemic, DIY products were the quickest and easiest solution to use – and we were happy with the results. Doing beauty treatments at home was also a way to escape from the harsh reality and find a routine that could make us feel better.

So, what are the main DIY products that are going to be trending in the cosmetic market? In 2022 and 2023, consumers will still feel the need to buy:
masks and scrubs to exfoliate and detoxify hair and skin
hair dyes to quickly change color and try new shades
powerful shampoo and conditioner to reconstruct damaged hair


Cosmetics for men
Finally, a cosmetic market trend that has been put under the spotlight lately concerns skin care and hair care for men. This fast-growing trend is estimated to be worth 18.9 billion dollars by 2027. So you better keep an eye on it!

Recent studies have shown a huge rise in the interest in men's cosmetics during these past few years, and that's mainly because men are rethinking their well-being too. Health starts also from the outside and taking care of the skin and the hair is the first step.

Back then, men didn't much care about their appearance. But now, the fact that men's beauty has become a cosmetic market trend really shows a change of direction.

For skin care, men generally look for:
hydrating and moisturizing formulations
products that can detoxify the skin from impurities
grooming products to take care of their beards

As concerns hair care, instead, men seek:
cleansing shampoos and conditioners
products that stimulate hair growth
hair styling products – such as hair gels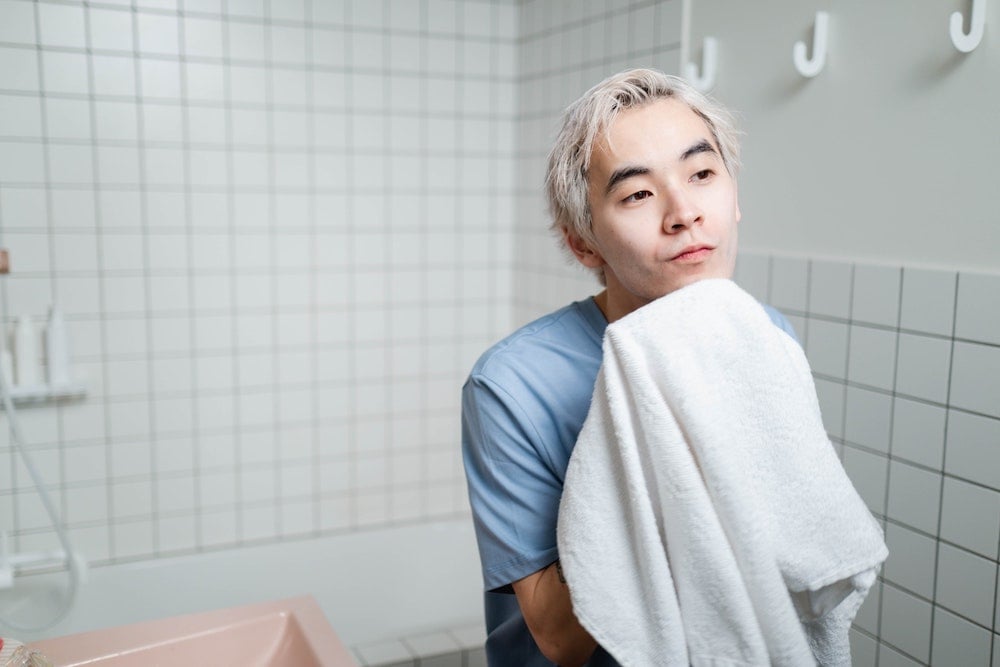 Millennials and Gen Z: one step ahead of cosmetic market trends
It's no secret that new generations are very much keen on the care of their bodies. They are the ones that made skin and hair care so widespread and that have drawn our eyes to this matter.

We're talking about Millennials and Gen Z! According to the latest research, these generations occupy one of the biggest market shares in the beauty market, and they are no doubt the ones that call the biggest shots when it comes to cosmetic trends.

Keeping an eye on their choices, preferences, and needs is the best advice we can give to beauty brands that want to effectively sell their products to the right audience.


Do you need help in manufacturing the perfect products for every generation? Ask HSA!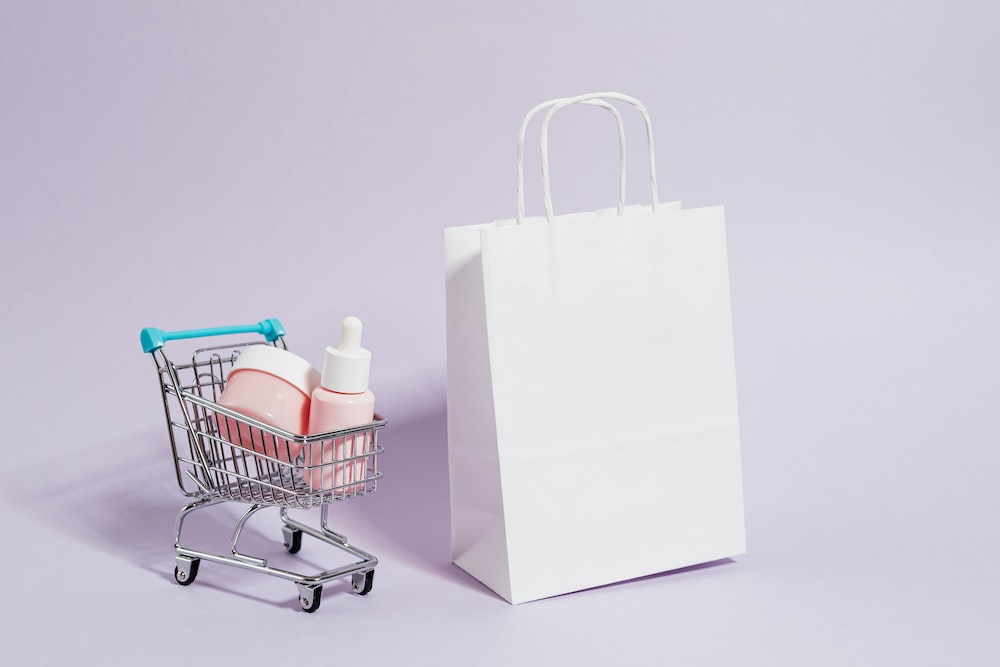 CONTACT US TO DISCOVER THE PRODUCT OF YOUR DREAMS