HSA Corporate
Conditioner Formulation: HSA's Each and Every Customization
When it comes to hair care, one size rarely fits all. Your customers' hair is as unique as they are, and it deserves personalized attention. At HSA, we take this to heart, especially when formulating conditioners and shampoos. In this article, we'll take you on a journey through our formulation process, showcasing our exceptional product range, and diving into the world of herbal hair conditioners.

In this article, we delve into:

HSA's formulation process for conditioner, shampoo, and herbal conditioner
Our journey into the world of hair care begins with you, the professional who seeks perfection. We understand that creating a customized hair care line is more than just a service; it's an art. Our formulation process is a blend of science, creativity, and expertise.
Starting with a blank canvas, we carefully select the finest ingredients, taking into consideration your specific requirements. Whether it's a conditioning shampoo formulation, a nourishing conditioner, or an herbal hair conditioner, we're dedicated to creating products that meet and exceed your expectations.
Our experts meticulously craft the formulas, ensuring that they not only perform flawlessly but also offer a delightful sensory experience. The textures, fragrances, and effects are all tailored to align with your brand's vision and your clients' desires.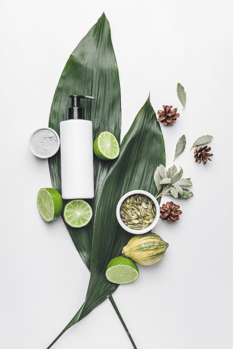 Our formulations
Let's take a closer look at some of our remarkable formulations:
Coloring shampoo with conditioning action - this product is designed for colored and treated hair, delivering intense, vibrant colors quickly and easily. What sets it apart is its conditioning prowess, thanks to its formulation rich with ingredients like sweet almond oil, quinoa, and panthenol. Notably, it's free from silicones, parabens, and SLES, making it a conscious choice for your customers' locks. Plus, it's vegan-friendly, offering a guilt-free, nourishing solution for vibrant, head-turning hair
Nourishing conditioner - this is a true champion when it comes to conditioning. Whether your customers' hair is normal or dry and brittle, this product is tailored to provide a nourishing and hydrating experience like no other. Enriched with exceptional phyto complexes, it excels in moisturizing hair, leaving it soft and hydrated. But that's not all; it also enhances manageability without the worry of weighing hair down. We're all about naturality, with an impressive ISO rating of 94.91%. Moreover, it's vegan and boasts a biodegradability rate of around 89%.
Curl conditioner - curly hair, with its distinct needs, deserves special attention. This is why we developed a customized product for this unique type of hair. Our curl conditioner formulation is designed to embrace and enhance those natural curls. It adds definition, bounce, and frizz control, making every curl a statement. Your clients will adore their newfound curl confidence
Liquid conditioner - if you want to follow the latest trends, you cannot fail to include the new liquid conditioners in your brand, with the liquid and transparent texture to give the hair immediate shine, manageability, and lightness, for the much-desired mirror effect
As you can see, our formulations are crafted with a meticulous selection of active ingredients, all geared toward delivering top-notch results. These ingredients go through a stringent testing process to ensure they meet our standards for effectiveness. Our inspiration comes from a variety of sources, including the latest trends, cutting-edge pharmaceutical and biotechnological advancements, the principles of skinimalism, and a firm dedication to sustainable production methods.


Discover all the trends that are dominating the hair care industry!
Herbal hair conditioner, we can make it vegan, bio, natural…
We understand the growing demand for herbal hair conditioners that are vegan, bio, and natural.
Whether it's harnessing the potent benefits of botanical extracts or infusing your conditioner with the pure goodness of nature, we're your trusted partner in creating an herbal hair conditioner that seamlessly fits your brand's ethos and caters to conscious consumers.
Read also: Conscious Hair Care: How To Take Care Of The People And The Planet
Our formulations feature carefully chosen ingredients with exceptional conditioning
properties. Shea butter, argan oil, coconut oil, aloe vera, keratin, jojoba oil, hemp oil, and olive oil are some of the stars in our herbal conditioner formulations. These ingredients work in harmony to deeply moisturize, strengthen, and nourish hair, leaving it soft, smooth, and manageable.
But our commitment to sustainability goes beyond just product labels. We prioritize responsible sourcing, ensuring that every ingredient in your herbal conditioner is ethically obtained, contributing to a greener planet and a brighter future for the beauty industry.


Choose your conditioner formulation with HSA. Let your customer enjoy the power of nature.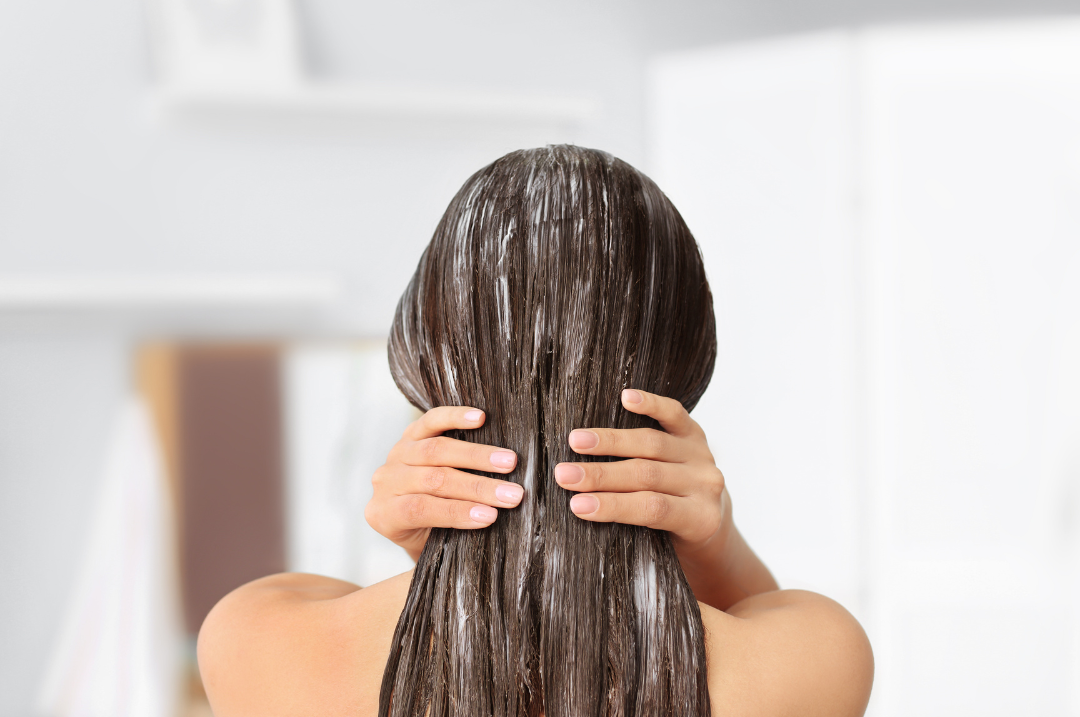 CONTACT US TO DISCOVER THE PRODUCT OF YOUR DREAMS