Nouvelle
Clean professional hair products: essential and effective
Natural and clean may look like synonyms to an untrained eye. This is why all professionals should know the truth about clean professional hair products and what they contain. How? Thanks to HSA Nouvelle's expertise!
Clean hair care is finally starting to get off the ground! These past few years, we definitely started to appreciate more stripped-down versions of what we were used to putting in our hair. Why? Because less is more!
There's no need to offer shampoos and conditioners containing one too many ingredients. Effectiveness lies in essential formulas. But where to find them? In clean professional hair products, of course!
So hurry up and offer your clientele HSA Nouvelle's top-quality clean lines.


Why choose clean professional hair products?
Let's start from a definition:


Clean professional hair products are those developed without resorting to toxic ingredients.

As simple as that, these products remove every toxin and icky ingredient that come with cheap products, in order to guarantee the safety of humans and the environment.
Be careful though: this does not mean that clean professional products absolutely avoid chemical components! Not every synthetic element is harmful to the hair, as well as not every natural ingredient is safe!
And since hair and scalp have an absorption power much higher than the rest of our skin, your clientele should be really careful when choosing how to nourish and treat their bodies.
Now, if I convinced you that clean professional hair products are the way, it's time to use the tricks up our sleeves. Yes, because HSA Nouvelle can guarantee the perfect balance between quality and effectiveness in terms of clean products and pricing.


Clean professional hair products: HSA Nouvelle's formulas
When speaking of hair care, here at Nouvelle we mean business: everything from conception to supply has to be perfect, in order to make sure that our hairdressers – and their clientele – are 100% satisfied with our lines.
This is why the first thing we do is identify the most ideal ingredients to use in our clean professional hair products. It's pretty much simple! Formulas should be minimal and essential, thus containing plant-based ingredients and natural and essential oils that help:
protect and hydrate the hair and scalp
balance sebum production
boost hair shine and smoothness
detoxify from the tips to the roots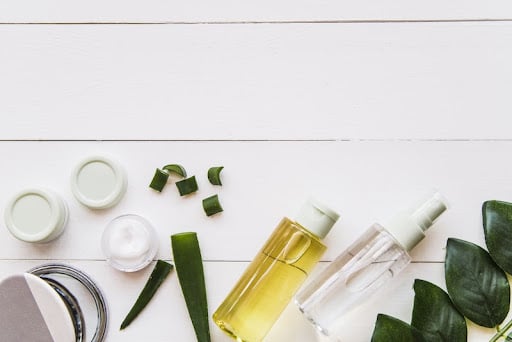 As a professional, you should also know 4 potentially damaging components to be careful with when choosing the right clean professional hair products:
alcohols: are widespread in drugstore shampoos and conditioners, but hinder nutrients from penetrating the hair and scalp. This means that all your clientele's efforts to nourish their skin become suddenly useless.
parabens: are petrochemicals that mimic estrogen in our bodies, which can cause skin irritation or dermatitis, but also more serious damage such as reproductive organ harm, thyroid disruption, hormone-related cancers, and obesity.
silicones: don't let their innocent look fool you! Silicones alter the pH balance of the skin and fade hair fibers! On the outside, your clientele's hair may look soft and shiny, but actually they're suffering.
sulfates: are strong detergents found in household cleaners. They're the reason why shampoos create foam on our heads. The thing is, they cause hair color fading and aggress the scalp. So, why would your customers put a house detergent on their hair?


These ingredients are harmful when used improperly: choosing shampoos and conditioners with disproportionate amounts of sulfates, parabens, silicones, and alcohol puts your clientele's hair at risk.
Less is more is a valid motto in this case too: use fewer amounts of chemicals to improve your customers' hair health.


HSA Nouvelle's offer of clean professional hair products
What does Nouvelle do for clean beauty? Well, our job is to supply every single hairdresser and hair professional with the most reliable and effective clean professional hair products
As we might have already mentioned earlier – maybe just two or three times – our formulas are entirely developed by our internal team with fewer ingredients and less waste, in order to guarantee eco-friendly and healthy hair care lines.
In our catalog, you will surely find the best clean professional hair products: we're talking about Sani Habit!


Sani Habit
Purify, detoxify, nourish, hydrate, protect, reinvigorate, smooth, cleanse, moisturize, sanitize, soothe, alleviate… Have we covered it all? These are the performing results your clientele will get using HSA Nouvelle's Sani Habit.
It's a line comprehensive of shampoo, pre-shampoo mousse, hair mask, and hair and scalp water that's developed with the most incredible ingredients you will ever find:
100% Italian chestnut honey, with antibacterial and antioxidant properties
essential oils – including cinnamon and eucalyptus –, with natural bactericidal, antimicrobial, and antifungal performance
charcoal, which cleanses deep-rooted impurities


Interested in our innovative clean professional hair products?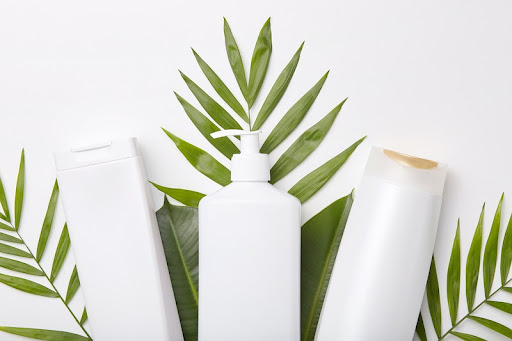 CONTACT US TO DISCOVER THE PRODUCT OF YOUR DREAMS